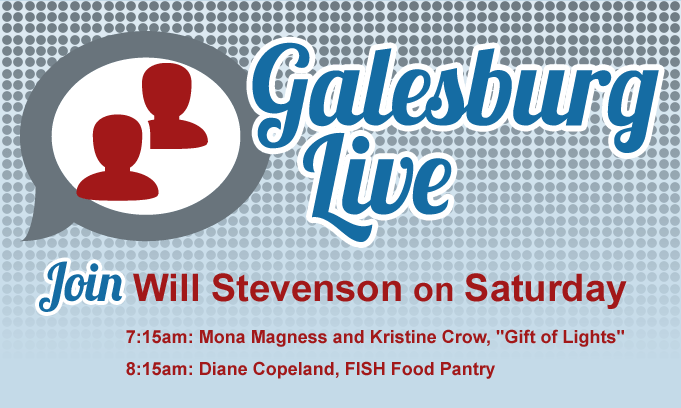 Will Stevenson helped get you in the giving spirit on the Saturday, November 9th edition of WGIL's Galesburg Live.
In the first hour, Will talked with Mona Magness and Kristine Crow, organizers of the annual "Gift of Lights" Christmas light display at Lincoln Park.  They need your support — especially if you're a local business owner.
---
In the second hour, with Saturday being the first day of our annual Community Food Drive, Will talked with Diane Copeland, president of the FISH Food Pantry in Galesburg.
---
Galesburg Live airs Saturdays 7-9am on WGIL, WGIL.com, and WGIL on the TuneIn Radio app.