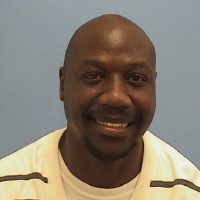 A Galesburg man's 2016 conviction and sentence for possession of crack cocaine with intent to deliver has been vacated by Illinois' 3rd District Appellate Court.
Now 43–year-old Quennel Augusta was sentenced to six years in the Illinois Department of Corrections after being found guilty in a bench trial.
Augusta was pulled over by Galesburg police, who testified they had reason to believe Augusta was holding a bag of narcotics in his mouth.
They essentially choked Augusta to prevent him from swallowing what turned out to be crack cocaine.
Judge Paul Mangieri denied a motion by Augusta's lawyer, prior to trial, to suppress evidence that was obtained via the choke, and potentially any contraband found later in the investigation.
Mangieri said the officers had probable cause to believe that Augusta had drugs in his mouth and police, therefore, had reason to search his mouth.
Justice William Holdridge of the Appellate Court disagreed in his majority opinion last week, saying the "record conclusively establishes that (the officers) used impermissible force.
Augusta's sentence and conviction were vacated, as he is currently is on parole.
It will be up to the Knox County State's Attorney to decide if he will bring forward charges a second time against Augusta, although the Appellate court undercut much of the state's original case.
Knox County State's Attorney John Pepmeyer did not return emails seeking comment.