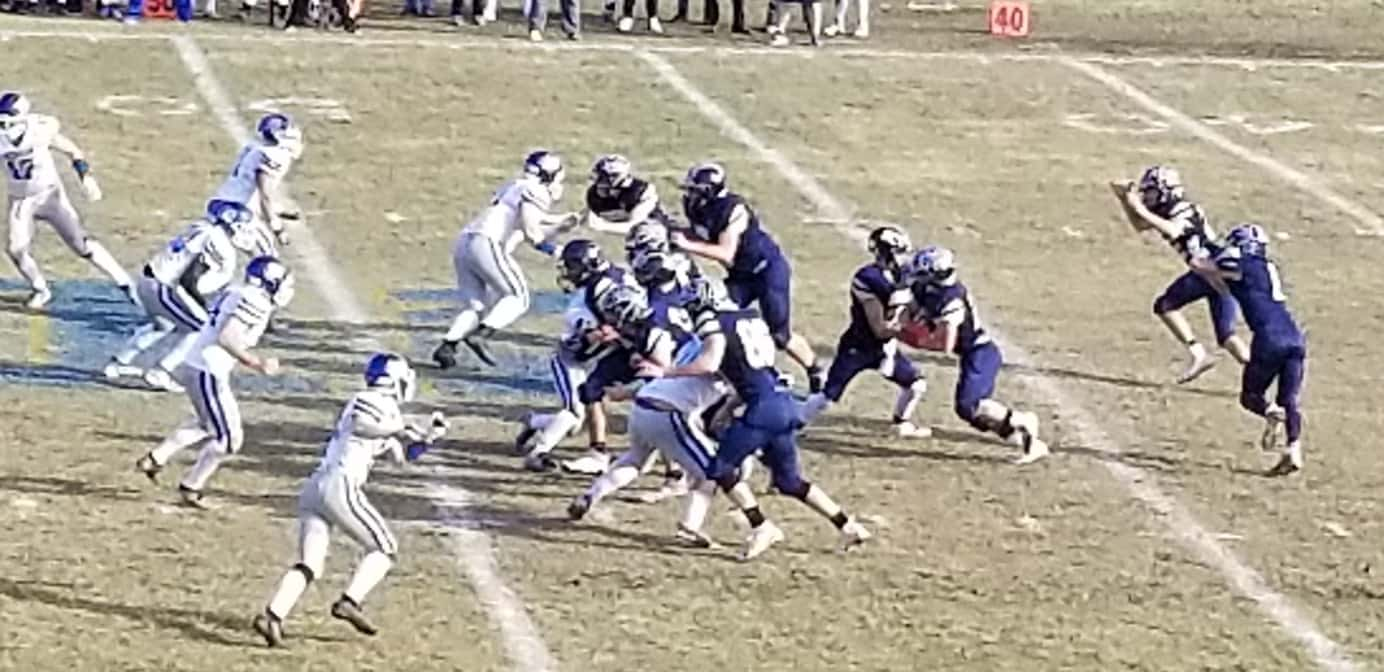 The Sterling Newman Comets scored on their first three possessions of the game, and the Knoxville Blue Bullets never could dent the scoreboard, as the Comets advanced past Knoxville 28-0 in the IHSA Class 2A Quarterfinals Saturday.
It was all Newman's defense that shut down the vaunted Blue Bullets offense that enabled the Comets to advance. But it was, for such a strong running team, the pass play that caught the Blue Bullets off guard. On the third offensive play of the game, Jacob Ackman threw a 58 yard touchdown pass to Connor McBride to open the scoring. On the next Sterling Newman drive, a 29 yard pass play — this time to Andrew Wilson. But, it was all the Comets needed. They did score on their third possession of the game, then tacked on a touchdown late in the fourth quarter.
Time of possession was clearly in the favor of Newman, and that's how they do things — five-time champions and two times runners-up. They do it by ball control and by keeping it away from the other team.
Knoxville finishes a tremendous season at 11-1. It was their seventh consecutive season of making the playoffs.
Miss the game? Listen to it in its entirety here!
Live coverage of Knoxville Blue Bullets football in the IHSA State Playoffs on WGIL was brought to you in part by:
Tompkins State Bank
Birkey's Farm Store
Lacy England
Chris Hroziencik/Edward Jones
Nutrien Ag Solutions
Hurd-Hendricks Funeral Home and Endearing Pets
Gibbs Construction
First Mid Bank and Trust
Sparkies Auto and Custom
Walnut Grove Farm
Lacky Monument
Dave's Auto Body
6140-Run!
Merle Norman Cosmetics
First Midwest Bank
Big Catz BBQ
Bob Lindsay Cars
Hinchliff Pearson West
Beans & Things
Tags: