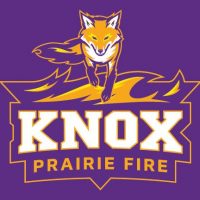 It's game, set, match for Prairie Fire tennis.
Knox College announced Tuesday that they will stop offering men's and women's tennis programs after this academic year.
Director of Athletics Daniella Irle says it was a "difficult decision" to make and not one the school takes lightly.
She explains that tennis is among the oldest sports at Knox dating back to the turn of the century.
The two tennis squads have the smallest rosters among Prairie Fire athletic teams, with six men and seven women, yet Irle says there are still significant costs associated with fielding a high-quality program.
More than 460 men and women have competed on the College's tennis teams and seven players are a part of the Knox-Lombard Athletic Hall of Fame.
The women's tennis season in the Midwest Conference has already concluded but the men's season begins in late March.