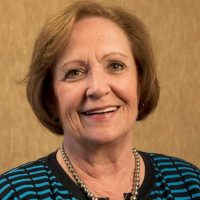 Republican State Representative Norine Hammond has made it official.
She has announced her re-election bid for her 93rd District seat in the State House of Representatives and has been touring the eight counties of her district this week.
The 93rd includes part of Knox and McDonough counties.
Hammond says she believes she's been a good representative for the district, along with a knowledge of the issues that face West Central Illinois.
She says she doesn't really change a lot when it's time to officially campaign.
"I try every day to just reach out to the folks in the district and all the eight counties that it covers and I do that on a regular basis," Hammond says.
Hammond would be running for her 5th 2-year term, although she has served in the legislature since 2010.
She was a legislative aide for 14 years prior to the late Rep. Rich Myers, who she was appointed to succeed.
26-year-old Bushnell native Emiliano Vera has announced his candidacy for the Democratic nominee for the 93rd District.
No primary challengers have emerged for Hammond or Vera yet.