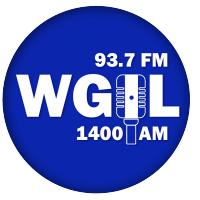 The Galesburg Noon Lions Club will be hosting a community blood drive Friday, November 22nd from 11:30 am until 2:30 pm. Held inside Galesburg City Hall you can visit Blood Center Impact online for an appointment and for more information.
There is a Holiday Craft and Home Show being held Saturday, November 23rd at the Monmouth VFW. Organized by Warren Achievement, the home show will feature handmade crafts, jewelry, woodworking and much more. There will also be a Home-based Business & Bake Sale being held at the same time in the Farm Bureau Building on November 23rd. The $2 admission will get you into both shows being held from 9:00 am to 3:00 pm.
The Prairie Players Civic Theatre in Galesburg returns this November 22nd, 23rd, and 24th with Neil Simon's The Good Doctor. Showtimes are Friday and Saturday at 7:30 pm – Sunday at 2:00 pm. Tickets are $15 for adults and $8 for students.
The Knox Galesburg Symphony Saturday, November 23rd presents its next installment of the Masterworks series: "Winds of Change". The performance will spotlight the many talents of the KGS musicians. "Winds of Change" begins with Mozart's Serenade No. 12 in C minor – performed entirely by the woodwind section. Next is "Phoenix" for flute and orchestra, a contemporary piece of Anže Rozman. The performance ends with the full force of the symphony, playing Brahms' "Variations on St. Anthony Chorale." Tickets for Saturday, November 23rd's 7:30 pm show at the Orpheum Theatre start at $20 – $5 for students with ID and free with a Knox student ID. For tickets visit the Orpheum Theatre Box Office or go online to the KGS Symphony website. The Knox Galesburg Symphony will return to the Orpheum on February 22nd with "Fate of the Furious."