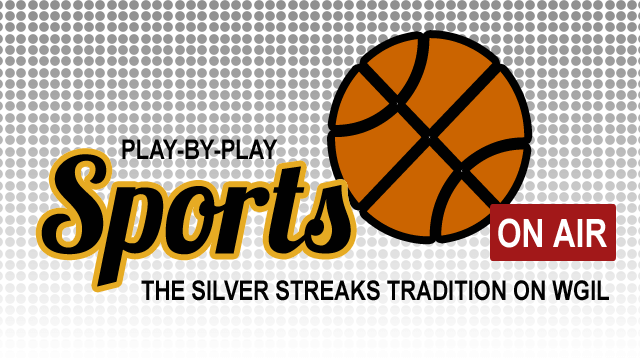 The Galesburg Silver Streaks boys basketball team got off to a quick start, and had a big third quarter, to help run away from the Madison Trojans 76-59 in the second game of the Galesburg Thanksgiving Tournament Friday morning.
The Silver Streaks scored the first six points of the game, but it was a 28-point third quarter that really opened things up after a 14-point halftime lead, as the Streaks improved to 2-0 on the season.
Jaylin McCants led the way with another double-double — back-to-back 30 point games to start the season.  He had 30 points today and 13 rebounds.  Eric Price also figured in the victory, and also with double figures and 17 points.  Dre Egipciaco had 12.
Alex Egpiciaco was our Dave's Autobody Crunch Time Player of the Game.  In the third quarter when the Streaks made 15 shots, they forced seven Madison turnovers, Alex's defense — along with a couple of big pass plays to help finish off transition buckets — helped earn him that honor.
The Streaks will now play Chicago Wells in the final game of the day Friday at the Thanksgiving Tournament.  Wells lost in the first game of the day to Springfield Sacred Heart Griffin 76-58.  You can hear Friday night't game starting at 5:40pm with our pregame, and a 6pm tipoff, all on WGIL, WGIL.com, and WGIL on the TuneIn Radio app.
Miss the first game of the day for the Streaks?  Listen to it in its entirety here!