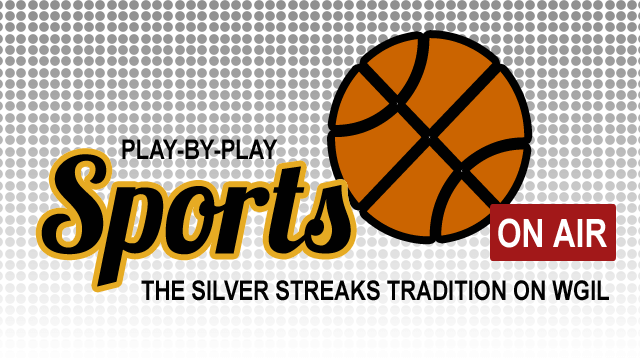 A defensive power performance from the Galesburg Silver Streaks Boys Basketball Team carried them to a 52-40 win over the Champaign Central Maroons Saturday night, and a 4-0 start in the Galesburg Thanksgiving Tournament under first-year head coach Ryan Hart.
The Silver Streaks scored the first 11 points of the game, and held Champaign Central without a basket until 1:35 to go in the first quarter.  That just set the tone for the rest of the night.  The Maroons didn't get their second basket of the game until :35 to go in the second quarter.  By then, the Streaks had a 20-7 lead, and Champaign Central never got closer than eight the rest of the way.
Jaylin Mccants led the Streaks in scoring — 20 points, 8 rebounds.  He made the All-Tournament Team.  Eric Price finished with 15 points, and also was an All-Tournament Team member.  Alex Egipciaco only scored 1, but he made the All-Tournament Team because of his defensive play through the first four games.
Because of the defense, Dre Egipciaco was our Dave's Autobody Co-Crunch Time Player of the Game. He finished with 6 points, but held Champaign Central's leading scorer, Pryce Punkay, to 0 for 7 shooting in the first half.
Our other Dave's Autobody Co-Crunch Time Player of the Game, Rylee Milan, finished with 8.  He had a big three-pointer in the fourth quarter, to give the Streaks a double-digit lead back, and had a huge offensive rebound after a Streaks missed free-throw that allowed the Streaks to run some more time off the clock, and helped preserve the victory.
The Streaks head to Quincy next Friday night to open the Western Big 6 Conference season — an awfully difficult place to play for their first road game.  We'll have it starting at 7:06pm with pregame coverage, on WGIL, WGIL.com, and WGIL on the TuneIn Radio app.
Miss the game?  Listen to it in its entirety here!
Tags: