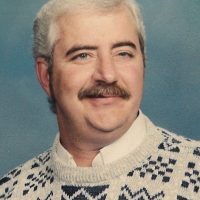 Cecil Carter Ruggles, 68 of Abingdon and formerly of London Mills and Ollie, Iowa, passed away at 2 a.m. Wednesday, December 4, 2019 at his home with his family at his bedside.
He was born March 2, 1951 in Sigourney, Iowa, the son of Otto E. and Emma Alta May (Estes) Ruggles.  He married Sandra Kay Thurman on November 30,1969 at the Abingdon Christian Church and they just celebrated their 50th wedding anniversary. Cecil is survived by his wife, Sandra Kay Ruggles; his daughter, Jill Michelle Patrick of Abingdon; his granddaughter, Morgan Lynn Patrick of Abingdon; two sisters, Edna Irene (and Gary) Kensler of Peoria Heights and Jackie Jean (and Leo) Fowler of Delta, Iowa; and nieces and nephews and families. He was preceded in death by his parents and one sister, Ruth DeWeese, two brothers, Rex E. Ruggles and Mickey Floyd Ruggles and a nephew, Mickey Dean Ruggles. Cecil graduated from Spoon River Valley High School in 1969.  He worked at Butler Manufacturing in Galesburg for over 30 years, retiring in 2004.  He also worked with Ed Boone and earned a heating and cooling certificate.  His hobbies included finding and collecting Indian artifacts, boating, fishing, coyote hunting, four wheeling, bowling, motorcycle riding, line dancing, playing "Pitch", collecting lightning rods, and talking on the CB radio with the handle of "Cisco".  He enjoyed being a mechanic for tractor pulls and in his daughter's mind, he was "MacGyver", as he could fix anything.  He was a past member of the London Mills Mason Lodge and the Steelworkers Union Local #2629
Funeral service will be held at 2 p.m. Saturday, December 7, 2019 at the Hinchliff-Pearson-West Funeral Directors and Cremation Services Abingdon Chapel.  Rev. Will Brown will officiate.  Burial will be in the Abingdon Cemetery.  Visitation will be held from noon to 2 p.m. Saturday at the chapel.
Memorials may be made to Feed My Lambs, Abingdon Food Pantry or a charity of the donor's choice.  Online condolences may be made at www.h-p-w.com.