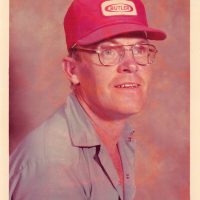 William "Peanuts or Willie" E. Christofferson, 88, of RR Oneida, passed peacefully at home on December 1, 2019, at 3:11 a.m. with family surrounding him. He was born July 30, 1931, in Union, IA the son of Sherman A. and Birdie Loretta (Gleason) Christofferson. He is survived by one son, William (Maria) of Monmouth; two daughters, Terri (Jeff) Pearce of Alexis and Dawn (Kim) Behringer of Oneida; one stepdaughter, Marsha Kaletsch of Oneida; 6 grandchildren, Brook Bolender, Nicholas Behringer, Arthur, Rey, and Anatoly Guarin, and Mindy Pugh; 11 great-grandchildren; and one great-grandson. Bill is also survived by two brothers, Phil of Oquawka and Jim (Ruth) of Gulfport; one sister, Gerna (Don) Lewis of Branson, MO; and a special friend, Vera Mae Heck of Galesburg. Bill was preceded in death by his parents, 8 sisters, Hazel, Dawn, Lucille, Charlotte, Ruth, June and two infant sisters, Alita and Mary; 4 brothers, Pete, Otto, Robert, and Larry; and one granddaughter, Grace Guarin. He married Patty A. Chenault. He later married Lois V. Smith.
He loved his children Billy, Terri, and Dawn, grandkids, great-grandkids, and great-great-grandson unconditionally and we felt it and knew it! He truly was an amazing Dad and Man.
He served in the US Army from December 6, 1951, until he was honorably discharged on November 21, 1953. Dad was an over the road truck driver for most of his life. He enjoyed seeing all the states he drove through. The flat states were his favorites. He would say "You can see forever!" Every summer each one of his kids got to go with him for a trip. We looked forward to those trips.
Dad was an avid music lover!! He would always start his day out with music playing! You could count on waking up to "loud" classic country music. The collection of music he had was unbelievable. The love he had for music has been instilled into his children.
Dad loved his family gatherings. Especially at his sisters, Gerna and Dawn's house. You could count on listening to music and the entire family dancing. Card and dice games were included along with croquet and just sitting around catching up with everyone or telling jokes and stories. Everyone always wanted Dad to show up to gatherings, they knew there would be laughter, fun, and love.
Dad would help any of his family members no matter what. Dad was a father figure to many! His generosity and love went out to all family and friends! Dad had a lot of silly nicknames that many of us still go by.
Dad enjoyed reading anything from comics, westerns, history, and biographies. Dad definitely had a sweet tooth. Always a trip to town for doughnuts at Swedoughs. And if you drank his kool-aid, you know what we mean! Dad took pride in his vehicles. He was a Ford man.
Dad loved living in the country, where he could shoot his guns and tinker around in the garage. But he loved just being outdoors and his 4th of July party, along with other gatherings. He also enjoyed working on his brother Pete's farm.
Per Dad's wishes, he was cremated. There will be a celebration of Dad's life at a later date. Arrangements have been entrusted to Watson Thomas Funeral Home and Crematory, Galesburg. If anyone would like to make donations for cremation and celebration of life expenses, please send them to the funeral home at 1849 N. Seminary St., Galesburg, IL 61401. Online expressions of sympathy may be sent to the family at www.watsonthomas.com.