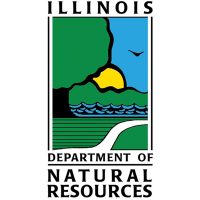 Hunters in Illinois harvested fewer deer over the seven-day firearm hunting season compared to last year.
Preliminary numbers released from the Illinois Department of Natural Resources show that 75,349 deer were taken by hunters during the two firearm deer hunting weekends. That's down 5,608 from 2018 when 80,957 deer were harvested.
IDNR Spokesperson Rachel Torbert says there were a number of factors that lead to the decrease in deer harvested this year.
"We had a pretty warm first season, we still had corn out in the field because of the late harvest, and we had a late firearm season first time around. So a number of factors contributed to that but I don't think our numbers are strikingly off."
In the second weekend, held December 5-8, hunters were able to harvest 25,176 head of deer. That is an increase of 3,116 from the second weekend in 2018.
Locally, Knox County hunters harvested a total of 1,084 deer over the two weekends. That is a decrease of 35 deer from last year.
Decreases were seen throughout the area in every adjoining county with Fulton County seeing the smallest decrease of only one. Meanwhile, the biggest decrease in harvested deer came from McDonough County, where hunters saw a decrease of 131 head of deer.
The Muzzleloader-Only Deer Season is this weekend, December 13-15. The Late-Winter Antlerless-Only Deer Season and CWD Deer Season will be on two upcoming weekends, December 26-29 and January 17-19, 2020. While The Archery Deer Season continues through January 19, 2020.

Tags: