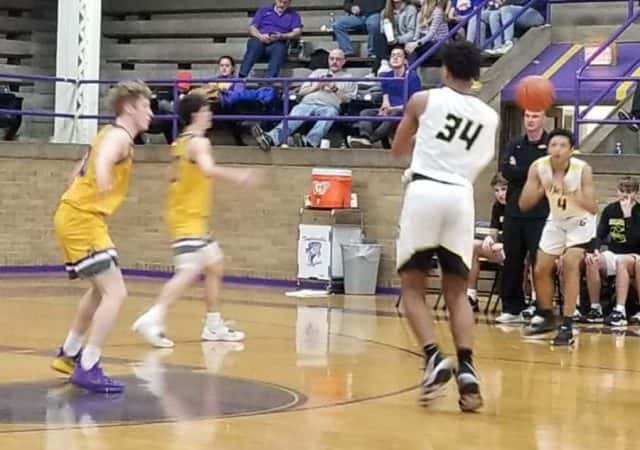 Here is a recap of the game from WGIL's Brad Bennewitz:
"The Galesburg Silver Streaks started strong against the Tornadoes, taking control of the game early and eventually building a 15 point lead over Taylorville by the end of the first quarter on their way to a 70-46 victory. It was their 11th win of the season, and they remain undefeated through three games of the Taylorville Holiday Tournament.
Eric Price, after a slow start shooting the ball, knocked down 9 of his final 11 shots to lead the Streaks in scoring with 21 points and 8 rebounds. Our Dave's Autobody Crunch-Time Co-Players of the Game were the twins Alex Egipciaco with a varsity career high 14 points and Dre Egipciaco knocking down all three of his 3-point attempts and finishing the night with 11 points. Eric Price and the Egipciaco brothers were the three Silver Streaks players in double figures, so you might be wondering what about Jaylin Mccants. Jaylin ended up with 9 points and 11 rebounds for the Streaks, but had a ton of assists as he did a terrific job distributing the ball. He actually finished with a season-low but was very much an active part of the Silver Streaks' 24 point victory over the host Tornadoes.
The Streaks improve to 11- 2 of the season as well as 3-0 in tournament play and will take on Dunlap Saturday in a scheduled noon start time with an t 11:40 pre-game here on WGIL."
Missed the game? Listen to it in its entirety here: