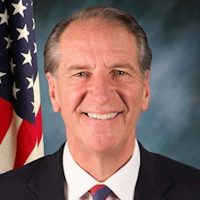 Illinois State Senator Chuck Weaver announced Thursday he will retire from his seat at the end of his term.
Weaver in a statement says when serving, "we must think about how our unique resources and skills can be used to impact the greatest need of the community."
The Peoria native says at this point he believes he can do that better by being closer to home, although he doesn't go into detail of what's next for him.
Weaver says he let all Republican County chairs and precinct committee members know last October he may not seek re-election, encouraging other candidates to circulate petitions.
Republican Win Stoller of the Peoria area is apparently done that to run for Weaver's seat in District 37 so now he feels comfortable stepping aside.
The District 37 Senate seat will be decided in November 2020.