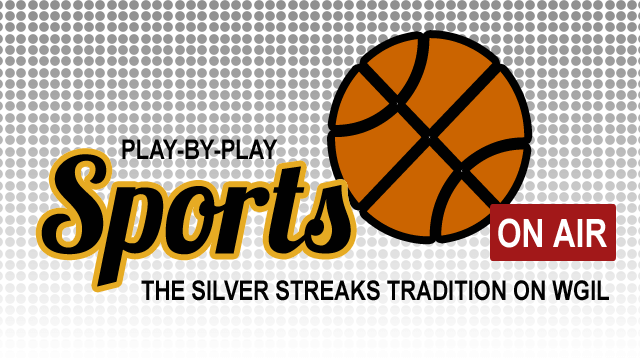 The Galesburg Silver Streaks got off to a quick start Saturday in their annual Martin Luther King Tournament, scoring the first nine points against the Chicago Comer College Prep High School Catamounts from the Noble Division of the Chicago Public League, eventually building a 17-3 lead.  But, the Catamounts didn't go away easily.  The lead was still eight in the third quarter, before the Streaks went on a decisive 13-0 run to put the game away en route to a 76-53 victory.
Jaylin Mccants led the way offensively with his 11th double-double of the season, 23 points and 13 rebounds.  Eric Price also finished in double figures with 16.
Our Dave's Autobody Crunch Time Player of the Game, though, was Aidan Wagner.  He scored six points off the bench in the fourth quarter and had three rebounds.  Wagner also brought tremendous energy and made a lot of great defensive and offensive decisions.  We liked the way he played.
The Streaks have now won 12 in a row and are now 17-2 on the season.  They'll take on Danville in the wrap-up of the Martin Luther King Tournament Saturday night, starting at 5:40pm with the pregame show, and 6pm with the tipoff, on WGIL, WGIL.com, and WGIL on the TuneIn Radio app.
Miss this game? Catch it in its entirety here!
Tags: