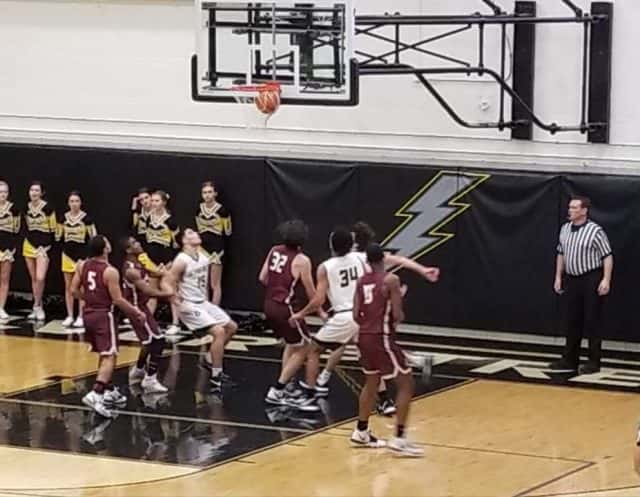 The Galesburg Silver Streaks Boys Basketball Team finished off its 13th consecutive win of the season Saturday 76-56 against the Danville Vikings to wrap up the Martin Luther King Tournament.
Jaylin Mccants continues to climb up the all-time scoring list. He scored 27 points to lead the Silver Streaks, and that moves him up to 13th all-time. Mccants also had another double-double, grabbing 10 rebounds.
Eric Price was our Dave's Autobody Crunch Time Player of the Game. He finished with 18 points, and was six-for-six in shooting in the second half, and had a huge defensive stop, scrambling all the way down to block a Danville run-out to end the third quarter, even when the Streaks were up 18 points at the time. Rylee Milan got the Streaks off to a big start in the first half and finished with 14 points.
Nathaniel Hoskins led Danville with 25 points. The Vikings have now lost seven of their last eight.
The Streaks are now 18-2 on the season. They'll now take on Rock Island Monday night, in a game that was postponed Friday. The Sophomores play at 5pm, while the Varsity contest is at 6:30pm. We'll have the broadcast starting at 6:10pm on WGIL, WGIL.com, and WGIL on the TuneIn Radio app.
Miss this game? Listen to it in its entirety here!
Tags: