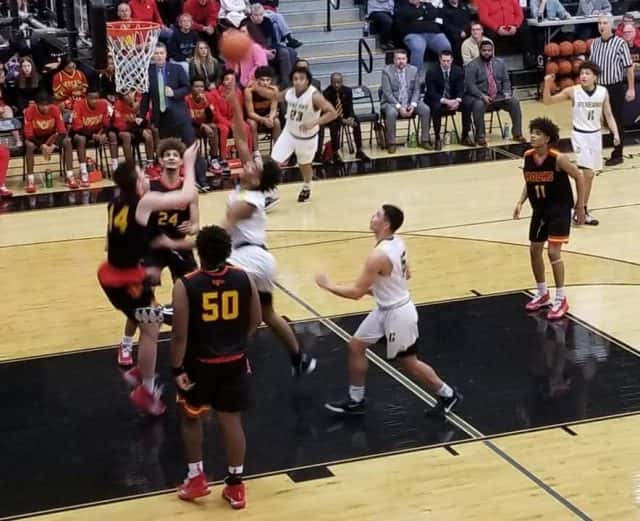 The Galesburg Silver Streaks boys basketball team won a Western Big 6 Conference make-up game showdown Monday at John Thiel Gym, outlasting the Rock Island Rocks 73-62, snapping the Rocks' eight-game winning streak, while improving their own winning streak to 14 games, and putting the Streaks at 19-2 on the season, and 5-2 in the Western Big 6.
The Streaks had four players in double figures, led by our Dave's Autobody Crunch Time Player of the Game, Eric Price, who had 21 points and five rebounds.  Price was steady throughout the game, was a consistent defender, handling the ball at the point a number of times, and made big play after big play that didn't always show up in the stat books.
Jaylin Mccants finished with 20 points and eight rebounds.  Rylee Milan had his first varsity career double-double with 11 points and 10 rebounds.  Dre Egipciaco finished with 11 points as well.
The Silver Streaks took a 12-11 lead early in the second quarter, and actually led the entire rest of the game, having as much as a 16-point lead in the fourth quarter, before eventually prevailing in a free throw contest down the stretch.
The Streaks Sophomores fell in their game 68-43.
Galesburg next hits the road, travelling to Rock Island Alleman Friday night, and then to the Chicago Orr Shootout Saturday, where the Streaks will play ranked Chicago Lincoln Park.  You can hear both games on WGIL, WGIL.com, and WGIL on the TuneIn Radio app.
Miss the game?  Listen to it in its entirety here!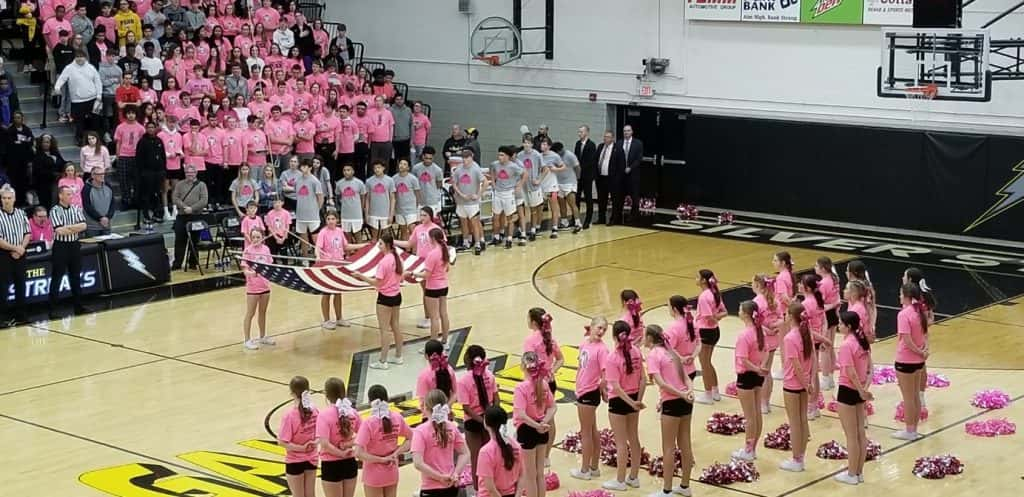 Tags: