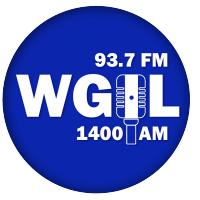 The Orpheum Theatre in Galesburg continues its documentary series Friday, January 24th with "The Great Buster". The 2018 documentary celebrates the life and career of one of America's most influential filmmakers and silent-era comedians Buster Keaton. The show begins at 7:00 pm. Tickets are $5.00.
The ROWVA FCCLA Chili Supper is Friday, January 24th at ROWVA High School. The cost is $8 and includes chili, veggies, drink, and dessert. The supper is from 5:00 pm to 8:00 pm.
The 4th Annual Wild Game Feed is Saturday, January 25th beginning at noon at the Abingdon American Legion. You can bring your favorite wild game dish, a side dish, or a dessert. All free-will donations made will go towards "Feed My Lambs".
The Knox College International Fair returns to the Knox campus Saturday, January 25th. Held from 12:00 pm to 8:00 pm, the Fair includes a Booth Fair from noon to 1:30 pm at the Ford Center for the Fine Arts lobby. The Booths Fair features cultural exhibits organized by Knox Students. The Flag Parade and Cultural Showcase are from 1:30 pm to 4:00 pm a Kresge Recital Hall. Students will enter Kresge Recital Hall carrying flags that represent the student body at Knox. Following the flag parade, performances will include songs, dances, poetry readings, and more from cultures around the world. Enjoy food from around the world during the Food Fair from 5:00 pm to 8:00 pm at the Seymour Union. For more information on the Knox College International Fair, visit WGIL's Community Events page.
There is a trivia night for St. Jude on Saturday, January 25th beginning at 5:30 pm at the Galesburg Knights of Columbus Hall. The cost is $100 per 10-person team. All proceeds will go to St. Jude Children's Research Hospital.