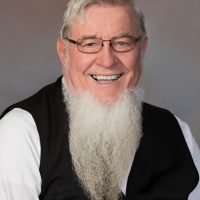 The ethanol industry is mourning the loss this week of pioneer and advocate Ray Defenbaugh, who was a founding member, president, CEO, and chairman of Big River Resources.
Big River Resources has facilities in Illinois, Iowa, and Wisconsin–including in Warren, Henry, and Mercer Counties.
According to the website Energy.AgWired.com, Defenbaugh served on the Renewable Fuels Association board since 2005 and was a member of the Executive Committee.
Defenbaugh also held leadership roles at Absolute Energy; the U.S. Grains Council; the National Grain and Feed Association; the Illinois Renewable Fuels Association; the Urban Air Initiative; the American Coalition for Ethanol; and Growth Energy, among others. RFA President and CEO Geoff Cooper said, "Ray's contributions to rural America, the ethanol industry, and RFA are truly immeasurable, and he tirelessly endeavored to improve the lives of farmers and the livelihood of communities across the Midwest." Funeral services for Defenbaugh are scheduled for February 2nd at 2:00 pm at West Central High School. Ray's visitation is February 1st from 10:00 am to 6:00 pm at McGuire & Davies Funeral Home in Monmouth.