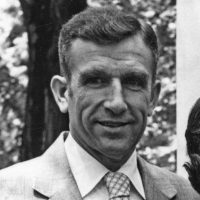 DeBow Freed is being remembered as a "powerhouse" that brought a "military-style rigor" to the Monmouth College administration.
Freed, the 9th president of Monmouth College, passed away Saturday at the age of 94 in his home in Ada, Ohio.
Emeritus Professor Bill Urban wrote in his history of the college that when Freed left in 1979 "everyone knew that Monmouth College was losing a giant."
Urban writes that Freed, "had done what Monmouth College needed" and Freed felt they needed a leader who could do for the curriculum what he had for finances and social life.
Freed was a West Point graduate, nuclear engineer, which guided his thinking that Monmouth faculty should development learning opportunities linked to government and industry.
He was known to regularly inspect campus facilities, taking notes on 3 by 5-inch cards.
After leaving Monmouth in 1979, Freed was president of Ohio Northern University for 20 years.