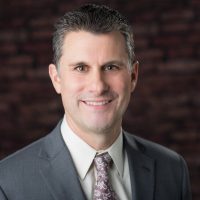 Win Stoller looks to become the latest Republican from Peoria to hold Illinois' 37th District Senate seat.
The man currently in office, Chuck Weaver, endorsed Stoller in his retirement announcement last month.
Stoller said it took some convincing from Weaver to run but feels the state government has stepped on the wrong path in some ways.
He cites reports of Illinois being among the most fiscally unwell states and most taxed in the country.
Stoller says he understands the sentiment of people who want to move out of the state with policies that "punish job creators."
"We're doing policies that punish job creators and drive businesses and people to look for better opportunities in other states that maybe don't have income taxes. I would encourage people to say, 'you know what. Illinois has a brighter future in we stay and try to work for economic opportunity," Stoller says.
Stoller grew up in Metamora and always lived within the Senate district.
He says he gets some perspective on the agriculture industry from having family in the industry, in fact, his grandfather started Tanner's Orchard in Stark County.
Stoller says over the coming months he will be traveling to the District's ten counties, holding town hall events and meeting voters.