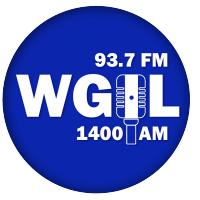 The Galesburg NAACP presents the film "Loving" at the Orpheum Theatre on Friday, February 21st. "Loving" is a 2016 British-American biographical romantic drama film that tells the story of Richard and Mildred Loving, the plaintiffs in the 1967 U.S. Supreme Court decision Loving v. Virginia, which invalidated state laws prohibiting interracial marriage. The film begins at 7:00 pm – admission is free.
The Knox-Galesburg Symphony takes the Orpheum Theatre Stage on Saturday, February 22nd with their Masterworks Series III: Fate of the Furious. In celebration of Beethoven's 250th birthday, the performance will feature Beethoven's Overture to Fidelio, Tchaikovsky's Fatum and Beethoven's Symphony Number 5 in C minor. The concert begins at 7:30 pm. Tickets start at $20 and can be purchased at the Orpheum Theatre Box Office or online at the Orpheum's website.
The Who's iconic rock opera "Tommy" opens this weekend at Prairie Players Civic Theater. Tommy tells the story of a boy who witnesses a traumatic event that shocks him into losing his ability to hear, speak and see, before becoming a pinball playing superstar. Showtimes are February 21st and 22nd at 7:30 pm and Sunday at 2:00 pm. Tommy will return next weekend as well. Tickets are $15 for adults and $8 for students and can be purchased at the Prairie Players website.
Smell that? It's Pancake season.
You can take a pancake tour this weekend with plenty of flap-jack fundraisers in the area. The Galesburg High School boys track team is hosting an all-you-can-eat pancakes and sausage on Saturday, February 22nd. Held at Faith United Methodist Church, the GHS boys track team will be serving from 7:30 am to 11:30 am – the cost is $5.
The Galesburg to Peoria St. Jude Run is having a "Short Stacks for a Tall Cause" pancake breakfast fundraiser. Held at Applebee's in Galesburg, area participants, and runners will help serve all-you-can-eat pancakes along with bacon juice or coffee for $5 on Saturday, February 22nd from 8:00 am to 10:00 am.
Bring on the pancakes for dinner. The Rio Fire Department is hosting its annual pancake and sausage supper on Saturday, February 22nd for a free-will donation. Held at the Rio Fire Station, firemen will be serving from 4:30 pm to 7:00 pm. Proceeds will go towards purchasing various equipment for the department.
The Law Enforcement Torch Run Polar Plunge returns to Lake Storey on Sunday, February 23rd. The plunge is at 2:00 pm – registration begins at 12:30 pm. FM95 will be broadcasting live from Lake Storey Beach from 12:00 pm to 2:00 pm.