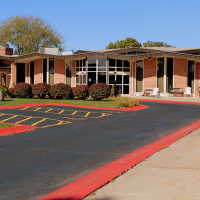 Knox County Board members approved a bid for a $1.4 million loan at their meeting February 26th.The sizable loan is to complete repairs at the Knox County Nursing Home. Board Chair Pam Davidson says that renovations on Wing 2 will be the primary focus, and if funds are left over flooring on Wings 3 and 4 would come next. Any additional money left would go towards paying down the loan's principal. The 10-year loan is financed by Midwest Bank at fixed rate of 2.82 percent interest, which would have the county paying about $161,000 annually. The board also paid about $64,000 in bills to contractors for work that's already been done on the Nursing Home's Wing 2. Board members also will go with the same budgeting schedule as last year. Finance Chair David Amor says they found success in having department heads submit their budget by the end of April, leaving the Board until October to finalize.
The Knox County Board also approved the purchase of a new website domain name. Approval hasn't been given yet but the Board would like a DOT GOV domain name. Finance Chair David Amor says it would cost the county $400 a year which board members approved. Not only would it make reaching the county's website easier, but Amor says a DOT GOV site is more secure.
The Board discussed at length combining two committees; the Nursing Home Committee and the committee that oversees the assessor, zoning, GIS, highways, veterans and the landfill. Board Chair Pam Davidson said the change was made because of member Tara Wilder's resignation as chair of the nursing home committee and difficulty in getting enough members to show up. Democrat Cheryl Nache from District 1 was one of a handful of members her reservations about the consolidation. Nache thought have one committee charged with all those responsibilities it would be a "cluster." Davidson says that after the November election the meetings could be changed again when new members are assigned.
photo: knoxcountynursinghome.com