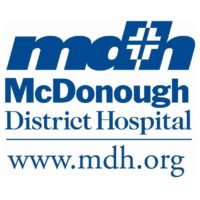 It's been an ironic and unfortunate trend that amidst the COVID-19 pandemic several hospitals have been laying off workers.
McDonough District Hospital announced Monday they would begin a furloughing and reduction in force plan that affects 60 employees.
MDH President and CEO Brian Dietz says the hospital has seen a large decrease in revenue since the end of March.
Dietz says 78 elective surgeries were canceled in the last 11 days of March, which equates to a $1.2 million loss in net revenue, with the expectation that April will be a much larger loss.
Without elective surgeries and ancillary services, Dietz says they cannot support "current operations."
McDonough County announced its 4th confirmed case of COVID-19 Wednesday.
County health officials say the patient is a male in his 30's.