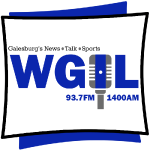 The District 205 Board approved hiring theater design consultants Friday afternoon to subcontract for acoustic and lighting considerations in the high school auditorium.
Brian Archibald of Legat Architects explained that the consultants will work with his company on some of the more technical aspects of theater design.
An Acoustic consultant with shape auditorium walls, the slope of ceilings and recommend a number of acoustic panels for the back wall.
A theatric consultant will design the control room with sound reinforcement, spotlights, and also help with catwalks and lighting.
Archibald says first they'll draw a seating layout for a proposed number of seats.
"…to make sure the auditorium is sized appropriately and then that will result in what's leftover for the cafeteria on the backside," Archibald says.
The architects were directed to look at the auditorium having a seating range of 650-850.
Board member Rodney Phelps said he felt the number of seats needed to be closer to 850.
Archibald says although that's a big range it's appropriate given how much variation is needed to make the room accessible to all, such as ramps to the stage.