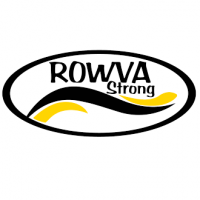 District 208 Superintendent Joe Sornberger said "there are not many classes that talk about pandemic awareness."He said he's never had a "smooth" year – saying some are good but rarely smooth; and there are new challenges every year.
Reflecting back on ROWVA's year, Sornberger said some classes were expanded: like English and math.
The math transition included real-world math classes on anything from basic accounting to running a business.
As for end-of-year activities, he said the district did virtual graduation with student-submitted videos, but an in-person ceremony is scheduled for the beginning of August.
Prom is scheduled for the end of July.
Sornberger said looking ahead, there are so many questions and concerns that they are trying to answer.
"We have a Future Ready Transition Committee just to see what next year looks like," Sornberger said. "We have no guidance. The state is still working on it so we've been trying to answer questions. What does a normal back-to-school look like? What does a revised schedule look like to allow for social distancing? Do half the kids show up one day? Are we two days a week for each group? Do we have a day off in the middle of the week? There are tons of things that go into that. Then what does a full-blown remote learning schedule look like starting day one?" He added that no matter the guidelines that are put in place, "We'll have to be ready come day one."
Sornberger also commented on the recent approval of a wind farm going up near Altona by the Knox County Board. "EAV growth in our school district only helps us maintain our current programs, new educational opportunities for students and staff, and definitely infrastructure needs for years to come," Sornberger said. "I think for us, in my opinion, that 'years to come' part, is the thing that is so huge. As we know in our state, funding is always questionable. When you increase EAV in our district through local property taxes, that money is something that comes to us. Getting that, and putting that in would be a big shot in the arm for the ROWVA School District."