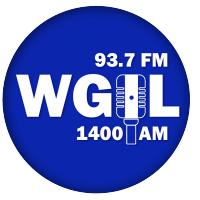 The Monmouth Farmers Market returns Friday, July 10th at the Fortress Bank parking lot off of Main Street in Monmouth. Every Friday through October, from 7:00 am until 1:00 pm the Monmouth Farmers Market will set up shop for buyers and sellers. Face masks and social distancing is required; only two members of a household will be allowed, and attendees are encouraged to wash all your products before use. To become a vendor, contact the Monmouth Area Chamber of Commerce at 734-3181.
The Galesburg Farmers Market returns Saturday, July 11th in Parking Lot M in downtown Galesburg – at 3-62 East Simmons Street. The market is held every Saturday from 8:00 am to 12:00 pm through October.
The Galesburg Downtown Council's 5th Annual "Clean Up Downtown Day" is being held Saturday, July 11th from 9:00 am to 11:30 am. Volunteers will meet behind Foster Insurance Agency; masks are required and you're encouraged to bring your own gloves.
Also Saturday, July 11th the 29th Annual Canton Cruise Through Parade will be rolling through Canton from 10:00 am to 12:00 pm. To enter the parade, contact the Canton Chamber of Commerce; to come see the parade, face masks are required and social distancing will be honored. The parade begins at Canton High School.
Bingo is back. The Galesburg VFW has brought Bingo back on Saturdays with doors opening at 10:00 am and bingo beginning at 12:45 pm. Social distancing will be in place and the VFW won't be able to make change for large bills.
Also, Saturday, July 11th the First Church of God in Galesburg is hosting a "Saturday Nite Alive in Jesus" for a free-will donation. The outdoor gospel musical performance will be held from 4:00 pm to 8:00 pm in front of the church on Harrison Street. Tenderloins, hot dogs, chips, drinks and dessert will be served for $6. "Saturday Nite Alive in Jesus" will be held the second Saturday of every month through November.
Bethesda Missionary Baptist Church in Galesburg is hosting a "No Questions Asked Food Pantry" Saturday, July 11th. Held from 4:00 pm to 6:00 pm, guests are asked to line up outside and ten people at a time will be allowed in. Bethesda Baptist is located on the corner of Grand Avenue and Whitesboro Street in Galesburg.