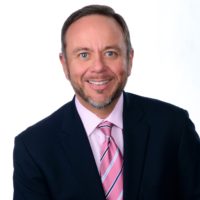 A new director of tourism for Galesburg and Knox County has been named after a long search that was delayed by COVID-19.
Randy Newcomb comes to the job with 24 years working in the tourism industry, most of those in an executive role.
Chair of the Galesburg Tourism and Visitor's Bureau Board Phil Dickinson says Newcomb brings a "wealth of experience and fresh ideas to Knox County."
His most recent post had him leading the Kentucky Lake Convention and Visitor's Bureau in Benton for 17 years.
This comes over 14 months after Michelle Kim departed the Tourism Director role.
A few months later in November, the Galesburg Tourism and Visitors Bureau was created and took oversight of tourism from the Galesburg Area Chamber of Commerce.
Mayor John Pritchard said his chief criticism about the previous tourism bureau was their lack of a marketing plan.
A press release says that the board was particularly impressed with how Kentucky Lake promoted tourism when Asian carp invaded the lake and devastated fishing based tourism.
Newcomb's first day on the job will be Sept. 1.