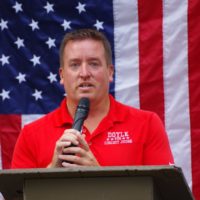 Andrew Doyle is the Republican nominee for judge in the 9th Judicial Circuit this November.
Doyle is a business owner in Monmouth, as well as the Warren County State's Attorney for the past 5-and-a-half years.
He joined Galesburg's Evening News to talk about how his experience as a prosecutor prepares him to be a judge, what he sees as the difference between a Republican and Democratic judge, and campaigning during COVID-19.