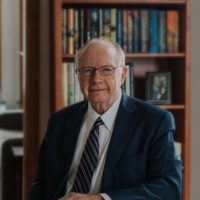 Illinois Supreme Court Justice Thomas Kilbride is facing retention this November for another 10 year-term after first winning a seat on the bench in 2000.
The Justice is from Rock Island and represents the 3rd Judicial District of the Supreme Court which spans the state's east and west borders, taking in 21 counties primarily along and just south of I-80, including Knox and Warren.
Justice Kilbride joined Cameron Line on Galesburg's Evening News Monday to talk about whether politics influences his decisions, increasing political tension around the bench, and what voters should consider when deciding whether or not to retain him.
Tags: