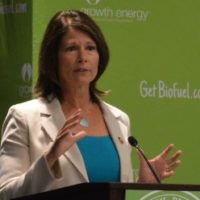 Democratic U.S. Rep. Cheri Bustos is running for a 5th term in Congress and joined Cameron Line Saturday to talk about ongoing COVID-19 negotiations, improving on healthcare, working with Republicans, and more.
Bustos' opponent this November is Rock Island Attorney and Jag Officer in the U.S. Army Reserve Esther Joy King.
We'll air the interview on Galesburg's Evening News Monday at 5:10 p.m. but because of fluidity around COVID-19 relief negotiations, we decided to release this interview early.
Tags: