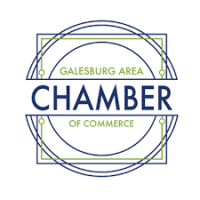 The Galesburg Area Chamber of Commerce is on the lookout for nominations for the Thomas B. Herring Community Service Award.
Nominations are due by this Friday and you can click here for the nomination form.
The award is presented to an outstanding area citizen who has distinguished themselves through service to the "Greater Galesburg" community.
It's named after Galesburg's second City Manager, who served for 18 years and was known for dedication to his work and his concern for the people of Galesburg.
A release from the Chamber says Herring's, "leadership with humility, his cooperation with sincerity, and his professionalism with consistency exemplify what this award means. "
Typically, the prize is revealed at the annual Chamber Thanksgiving luncheon but because of COVID-19 this year a virtual ceremony will be held.
Last year's winner was Jet Air president Harrel Timmons.
Some other past winners include Kelli Bennewitz, Tom Simkins, Rev. John Sibley, Dick Kowalski and Karrie Heartlein.