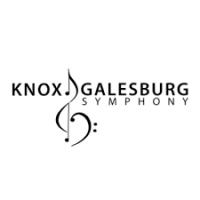 The Knox-Galesburg Symphony made an announcement Thursday that's another example of the pain the COVID-19 pandemic has brought on the arts community.
KGS Executive Director Lucas Wood in an email to stakeholders wrote that the organization's Board of Directors voted to end their contract with Music Director Vlad Vizireanu.
The issue at the heart of the contract's end is uncertainty around when groups will be allowed to gather en masse so as to hold a concert.
But Wood also explains that revenues were down a third last year caused by March and May performances being canceled and spring giving being down.
Advertising and subscription sales usually take place in the summer months but that didn't happen. There's also no regular season in 2020-21.
Wood says they've gotten support from patrons and organizations both locally and in the state
He adds the Board and he, "remain committed to bringing excellent performances to the community, providing educational opportunities, and strengthening and building community partnerships in a sustainable and wide-reaching manner."