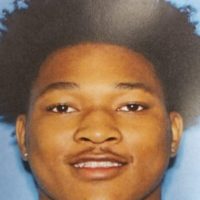 Galesburg Police responded to Galesburg Guns & Ammo on South Henderson Street on Wednesday, January 6th in reference to an incident involving gunshots. Upon arrival, officers learned that several suspects had broken into the business and the owner was present. According to a release by GPD, the owner fired 4 to 5 shots at the suspects who then fled.
Moments later, a vehicle pulled up to Cottage Hospital where a 17-year old male was dropped off with a gunshot wound.
The car immediately drove away.
Cottage staff tended to the 17-year old who later died of his injuries.
An investigation by GPD leads them to 18-year old Jakobe D. Brown of Peoria whose vehicle was used in the attempted burglary, and is believed to be the driver.
Brown was located in Peoria and brought to the Knox County Jail.
He's being charged with burglary and felony murder.
The investigation is ongoing.
Anyone with information on this incident can contact the Galesburg Police at (309) 343-9151 or the Galesburg area crime stoppers at (309) 344-0044. You can also text your tip to Galesburg Crime Stoppers at 27-46-37. Text keyword "Galesburg" and then your tip.
There have been 3 instances in Galesburg since Jan. 1 where murder or attempted murder charges have been filed.
State's Attorney Jeremy Karlin tells WGIL that these unfortunate events underscore the point he made through his campaign that we need a "strong approach to gun crime."
Karlin also explains that Brown can be charged with murder because he or someone's he responsible for is believed to have committed a burglary.
If someone is killed while a forcible felony is being committed, then the offender can be charged with felony murder.