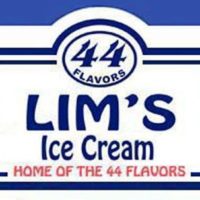 Lim's Ice Cream is back in business! The long-time Henderson St. stapled closed in May after the passing of Salomon Lim who owned the shop with his wife No, all the way back to 1988 when it was a Baskin Robbins.
Now Salomon and No's son Danny Lim has re-opened the store with his partner, Renee Vuckovich.
They joined Galesburg's Evening News about Danny's parents and what lays ahead for Lim's Ice Cream.