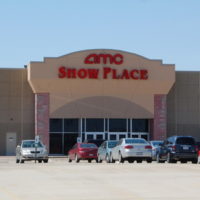 AMC Theaters in Illinois are reopening.
A handful was open as of Friday, January 22, and more will be reopening this Friday, January 29, including in Galesburg, with several steps being taken to reduce touchpoints and protect guest safety.
Several restrictions will be in place for public health concerns, including the requirement of masks that must cover an individual's nose and mouth and fit "snugly" around an individual's face and chin. Social distancing reminders are also in place. Neck gaiters, open-chin bandanas, and masks with vents or exhalation valves are not acceptable, according to the theater chain.
Auditoriums will be operating at a reduced capacity and social distancing standards will be in place with reminders posted throughout the theater. Additionally, there will be hand sanitizer and disinfecting wipes available for staff and guests.
The chain asks that transactions be done with credit, debit, or AMC gift cards to reduce contact between staff and guests. Cash is accepted and may be used if needing to purchase a gift card for concessions.
Speaking of concessions, the theater chain asks customers when refilling their beverage to ask for a new cup from concessions crew members.