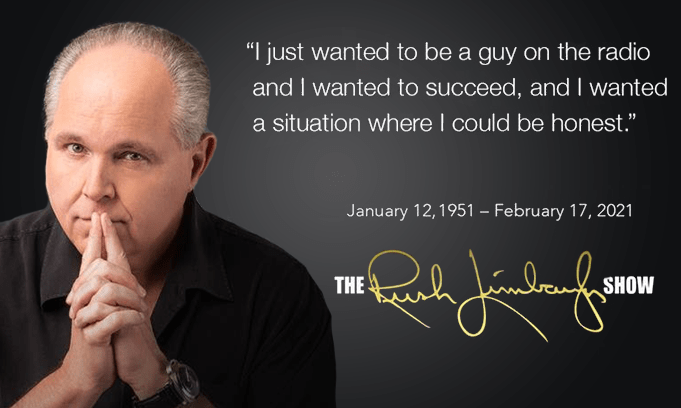 Long-time radio personality Rush Limbaugh passed away today, April 17, 2021, after a long and brave battle with lung cancer.  In this time of sorrow, Rush's voice will continue to be heard, providing comfort and continued insight to his loyal fans on 93.7 FM and 1400 AM, WGIL.
All of Rush's audio has been extensively archived and cataloged by subject, topic and opinion. Given how timeless and insightful Rush's commentary is his producers will be able to pull segments that are relevant for each day's news and allow the EIB Network to feature the best of Rush for the full three hours of the program.
The familiar voices of the programs' guest hosts will be used in the show when needed to guide Rush's audio from one topic to another, but Rush will be the predominant voice heard for the time being.
The Rush Limbaugh Show has aired on WGIL since September of 1991.
The long-term plan for the show will be announced in the coming weeks.