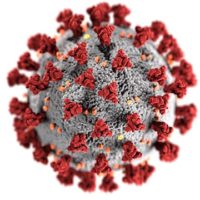 The harsh winter conditions have slowed down travel times in the past week or so, and that includes deliveries of COVID-19 vaccine supplies.
The Knox County Unified Command says they've been notified that winter storms that have engulfed a large part of the U.S. have caused delays in shipping second doses of the vaccine.
What this means for local residents is some cancellations in second dose clinics and appointments.
Public Health Administrator Michele Gabriel says that once delayed shipments arrive their partners will focus on catching up clinics for the second dose of the Moderna vaccine.
Once vaccine supplies arrive Knox County staff will start calling residents to reschedule their appointments.
Cottage Clinics have also canceled their clinic set for this Friday. Their staff will also begin placing phone calls to schedule the second dose for all those affected by the delay.
The Unified Command knows that some that are due for their second shot might be wondering how long can you go between doses and have the vaccine still be effective.
The CDC recommends that the second dose be administered as close to the recommended interval as possible; which is 3 weeks for the Pfizer, and 4 weeks for the Moderna shot.
But if that's not possible, the second dose of Pfizer or Moderna vaccines can be taken up to 6 weeks after the first dose and still be effective.