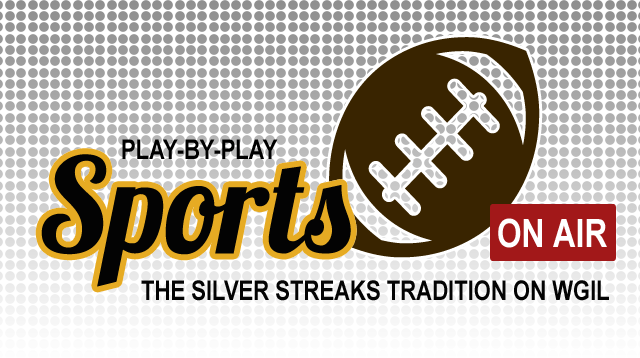 After 17 months of no high school football, the Galesburg Silver Streaks opened the spring season in dramatic fashion, defeating the Geneseo Maple Leafs Friday night in Geneseo, 21-14.  It was the first football victory over Geneseo since 1932.
The Streaks led 14-7 into the fourth quarter, then put together a 14 play scoring drive that covered 82 yards in 6 minutes, 10 seconds.  The key play of the drive was a 32 yard halfback pass from Alex Egipciaco to brother Dre, that got the Silver Streaks inside the Geneseo 20 yard line.  They got a field goal out of it, but a Roughing the Kicker penalty allowed the Silver Streaks a new set of downs.  The second touchdown run of the night by Grant Aten put the Streaks up 21-7 at that time.
Geneseo came back with a quick five play scoring drive to get them to 21-14.  Then, one more drive by Geneseo from the 50 yard line, the final play of the game, Aaron Carl pressured Geneseo quarterback Nathan Beneke.  Hunter Devena sacked him and preserved the Silver Streaks victory.
Our Dave's Autobody Crunch Time Co-Players of the Game were Alex and Dre Egipciaco for that pass play that kept the key and winning scoring drive alive.
The Silver Streaks next play at home next Friday night, their home opener, when the Quincy Blue Devils come to town.  We'll have the varsity contest starting with pregame coverage at 6:30pm; kickoff is at 7:00pm, all on WGIL and WGIL.com.
Miss the game?  Listen to all the action here!
Tags: