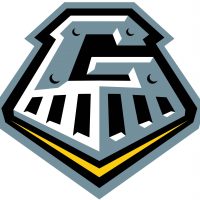 The Galesburg Silver Streaks football team ended the football season on a disappointing note Friday night. The Streaks had a 20-0 lead over the Rock Island Alleman Pioneers early in the third quarter, then got shut down, and did not have a first down the rest of the game. Then, the Pioneers suddenly found a way to move the football, scoring on their last four possessions, including a field goal with just over 30 seconds left in the game, to come away with a 23-20 victory.
Dre Egipciaco was our Dave's Autobody Crunch Time Player of the Game. He had two touchdown receptions — the first involving nifty footwork, and the second just fending off a defender in the end zone.
The Streaks end the season having lost their last four games, making them 2-4 overall. They'll be back at it soon when the summer workouts begin, with their first football game in about four months when they open the next season against Dunlap.
Miss Friday night's game? Listen to the action here!
Tags: