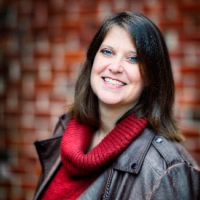 Galesburg Mayor-elect Peter Schwartzman says he intends to appoint Jaclyn Smith Esters as his replacement on the City Council.
Schwartzman says he's recommending Smith-Esters for the last two years of his term as Ward 5 Councilmember in a letter addressed to the City Council included in Monday's meeting packet.
Smith-Esters was the first candidate to announce a run in the Galesburg 2021 Mayoral race but dropped out before Election Day.
She was going into Election Day as a write-in candidate, but then dropped out and endorsed Schwartzman. Smith-Esters explained to WGIL at the time, she feared her candidacy would pull votes from Schwartzman, and cause John Pritchard to be re-elected.
Schwartzman writes in the letter that Smith-Esters is a "graduate of Carl Sandburg College and holds a Masters degree and two Bachelors from Western Illinois University."
She's also served in the Illinois National Guard for six years, and currently employed with the Salvation Army, serving as the Healthcare Navigator through
Support Services for Veterans and their families."
Schwartzman says, "Besides her work, Smith-Esters also has a history of serving the public as a member of the Board of Directors for the Continuum of Care for Northwestern Illinois, served on the Knox County Truancy Board, Galesburg United Way, the Board of the Prairie Players Theatre League, and the Galesburg Community Preschool."
She's also been involved in the local theater community and once worked as Knox College security guard.
Schwartzman, and new Council members Dwight White and Sarah Davis will be sworn in before tonight's Council meeting.
Smith-Esters will need the consent of the City Council to be seated.