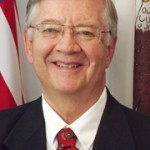 An investigation by WGN reported Tuesday identified more than 40 Illinois politicians that are making more money from their lawmaker pension than they did in office.
A notable exception is Don Moffitt, who represented the Galesburg area for over two decades years in the General Assembly as a Republican.
The perk in question was passed in 1989 allows lawmakers to get 3 percent pension payment increases for every year spent in office past 20, or past the age of 55.
Former Speaker Michael Madigan is one that's benefitting from this perk.
Former Rep. and Assistant Ag Director Moffitt was in the General Assembly for 23 years.
Moffitt is so against the perk he's been trying to return the money.
Moffitt tells WGN "This is public service", and the increase shouldn't be in there.
The benefit has since ended but still applies to lawmakers elected before 2003.