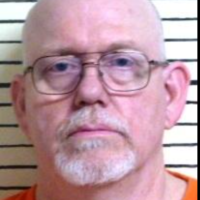 A 58-year-old Galva man was sentenced to 15 years in the Illinois Department of Corrections in Henderson County on Wednesday.
George W. Price entered a guilty plea to a Class 1 felony charge of possession of meth. 
Henderson County State's Attorney Colby Hathway dropped a Class X meth trafficking charge in exchange for a plea to Class 1 possession and 15 years.
Hathway says that Price will serve a two-year period of Mandatory Supervised Release after he gets out of prison.
If Price had been convicted he faced up to 30 years.
Price was arrested in Mar. 2020 after a traffic stop on U.S. 34 in Henderson County.
He was arrested along with Clair Whiteside also of Galva, with more than 100 grams of meth.
Whiteside's case charging him with Class X meth trafficking is still pending. He has a pretrial conference scheduled for Wednesday, June 23.