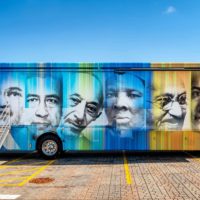 The Mobile Museum of Tolerance is coming to Galesburg next Monday, Tuesday, and Wednesday.
Behavioral Health Coordinator with the Regional Office of Education 33 Jessica Donaldson joined Galesburg's Evening News on Friday.
She talked about what guests can expect at the museum, the importance of reflecting on historical events, and the ROE's varied work in the community.