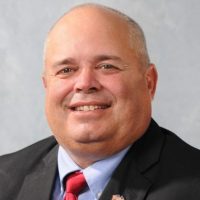 Republican State Rep. from Alpha Dan Swanson cast a no vote last week on a Democratic proposal to reform ethics in Illinois government.
Swanson characterizes the changes to Senate Bill 539 as "watered down".
The amendatory veto motion was passed along party lines last Thursday.
Swanson says, "Passing half-hearted reform does nothing to change the culture of corruption which has been far too endemic in Illinois."
House Republicans have pushed for creating a ban on lawmakers becoming lobbyists for a year after they leave office.
Their alternate plan would embolden the Legislative Inspector General, and give that office subpoena power without prior approval from the Legislative Ethics Commission.
Republicans have long been vocal about ethics reforms and were participants in the early crafting of SB359.
Although Republicans called it "watered down" then too the original version of the bill passed the House and Senate without almost any opposition.