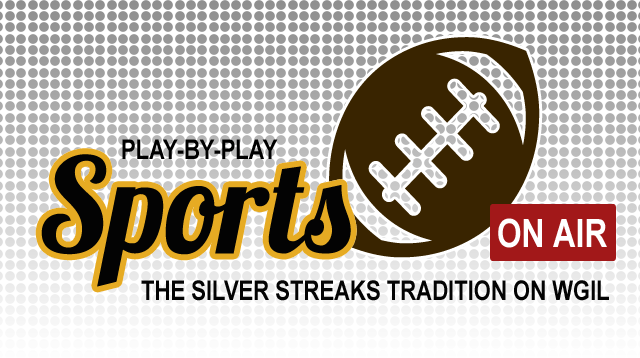 The Galesburg Silver Streaks football team showed physical dominance  from the beginning in a 28-7 victory over the Geneseo Maple Leafs in Western Big 6 Conference play at home Friday night — the first victory of the season for the Silver Streaks, and the first for first-year head coach Derek Blackwell.
How dominant were the Silver Streaks? On Geneseo's opening drive, they went backwards — starting in not great field position at the 10 to begin with, and went all the way back to the 1, before punting out of the end zone. That gave the Silver Streaks position at the Maple Leaf 23 yard line. The Streaks ran five plays. Alex Egipciaco capped it off with a ten yard touchdown run.
Then, the Silver Streaks recovered a fumble and had the ball at the Maple Leaf 38 yard line. A six play scoring drive put the Streaks on top 14-0, with a 13 yard touchdown pass by Tristan Legate to Dre Egipciaco.
Galesburg led 21-7 at the half, and that's when our Dave's Autobody Crunch Time Player of the Game — Cam Aguirre — came into play. He took the opening kickoff, returned it to the 43 yard line, then ran a key fourth down conversion in Geneseo territory at the 35 yard line. Aguirre then finished off that drive with his first rushing touchdown of the season — a nine-yarder — that helped seal the Silver Streaks' 28-7 victory.
Next up for the Streaks: they play at Quincy next Friday night. The Blue Devils are coming off a big over United Township, knocking the Panthers from the ranks of the undefeated. Both teams will be 1-1 in conference play. You can hear next Friday night's game starting at 6:30pm on WGIL, WGIL.com, and WGIL on the TuneIn Radio app.
The Silver Streaks Freshmen lost their game at home versus Geneseo Friday night, 34-21.
Miss tonight's varsity game?  Listen to the action here!
Tags: