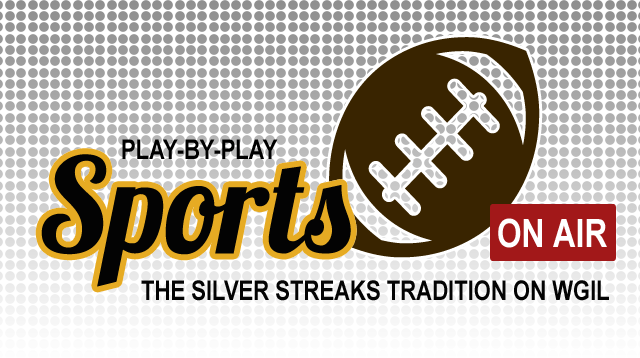 In the end, the Homecoming game Friday night for the Galesburg Silver Streaks Varsity football team came down to overtime, after the Rock Island Rocks scored two fourth quarter touchdowns to rally back and tie the game. The Silver Streaks were not able to punch it in to the end zone on their first three plays from the 10. But, it was Sam Satisky's field goal that gave the Streaks a brief 30-27 lead. But, on the first play from scrimmage, when Rock Island got the ball, it was a ten yard touchdown run, and the game was over. 33-30 was the final, as the Streaks' two-game winning streak comes to an end. Galesburg falls to 2-4 on the season, and 2-2 in the Western Big 6 Conference.
Sam Satisky, the Sophomore, comes over from the soccer team and kicks three field goals in the game. In recent memory, we can't think — at least in the last 30 years — the last time we saw a Silver Streaks kicker kick three field goals in a game. Because of the magnitude of each one of them at the time that he did it, Sam was our Dave's Autobody Crunch Time Player of the Game.
Next up for the Streaks, they play at first place Moline next Friday night. You can hear the game starting at 6:30pm with pregame coverage, and the kickoff at 7pm, on WGIL, WGIL.com, and WGIL on the TuneIn Radio app.
The Silver Streaks Freshmen lost big against Moline Friday night, 52-20.
Miss the varsity game? Listen to the action here!
Tags: