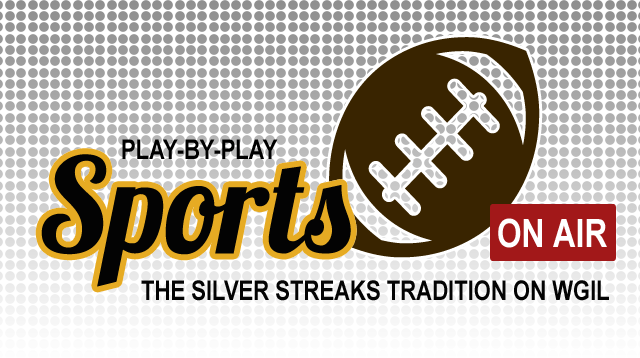 The Moline Maroons continued their potentially record-breaking shutout streak in the Western Big 6 Conference Friday night, defeating the Galesburg Silver Streaks 27-0 in Moline's Homecoming game. The win keeps the Maroons at the top of the WB6 standings, tied with Sterling at 5-0. Moline's shutout streak is at 17 consecutive quarters without giving up a score. Galesburg did have a field goal attempt that came up short.
Otherwise, Moline scored on their first two possessions.
The Streaks defense responded much better in the second half, holding the Maroons to just seven points. But Galesburg still falls to 2-5 on the season, and 2-3 in the WB6.
Mikey Eiker is our Dave's Autobody Crunch Time Player of the Game, having a stellar defensive effort. Eiker came up big on some plays, and also had two kickoff returns that gave the Streaks good field position. But, the Streaks ultimately couldn't take advantage of them.
Galesburg did have three turnovers in the game that thwarted their efforts to at least get on the scoreboard.
The Galesburg Freshmen fell as well in their contest.
Next up for the Streaks is the final home game of the season, next Friday night, versus United Township. The Panthers defeated Alleman Friday night. You can hear the varsity Streaks game next Friday starting at approximately 6:30pm with the pregame, and the kickoff at 7pm, all on WGIL, WGIL.com, and WGIL on the TuneIn Radio App.
Miss tonight's varsity game? Listen to the action here!
Tags: