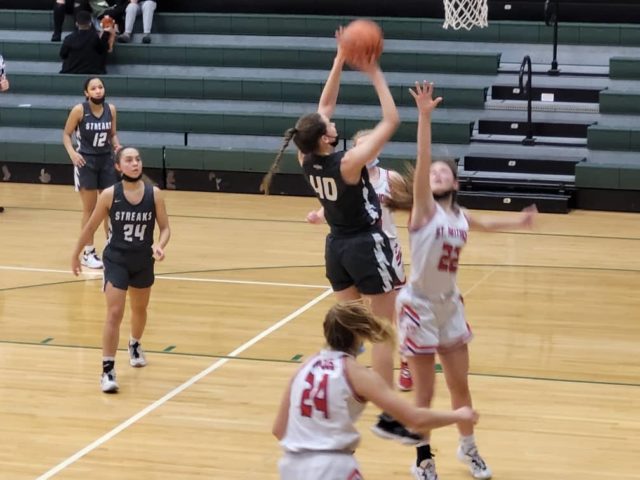 The Galesburg Silver Streaks girls basketball team beat the Effingham St. Anthony Bulldogs in their third game of the Mattoon Holiday Tournament, 57-33. With the Streaks win, the girls team will continue play in the tournament as they take on the Mahomet-Seymour Bulldogs at 8:30 tonight (12/28).
The Streaks improve to 12-3 on the season.
Tom Meredith and Erik Gibson selected Kadynce Lydic as the Dave's Auto Body Crunch-Time Player of the Game.
Click to listen to a replay of the game:
Tags: