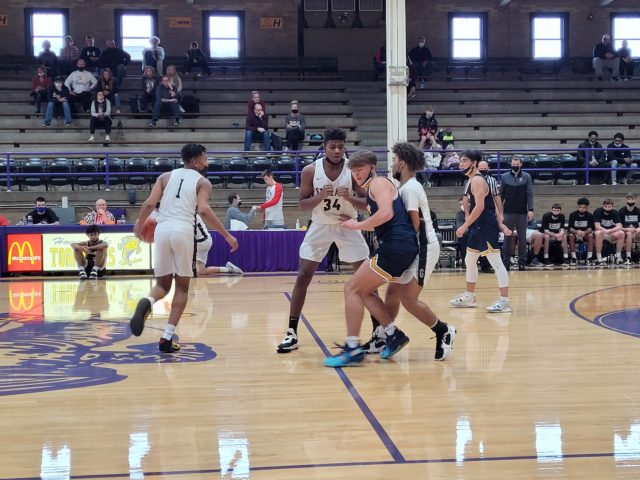 A put-back with 5 seconds left in the game lifted Sterling to a 48-47 win against the Galesburg Silver Streaks boys basketball team at the Taylorville Holiday Tournament Wednesday (12/29) afternoon. In their 4th game of the tournament, it was the first loss for the Streaks. They'll play for 3rd place in the tournament when they take on Dunlap this evening at 7:00pm. That game will be broadcast on 92.7 FM The Laser.
The Streaks are now 13-2 on the season.
Brad Bennewitz and Jim Lee selected Carl Dortch as the Dave's Auto Body Crunch-Time Player of the Game for his hard play and hustle.
Click to listen to a replay of the game: