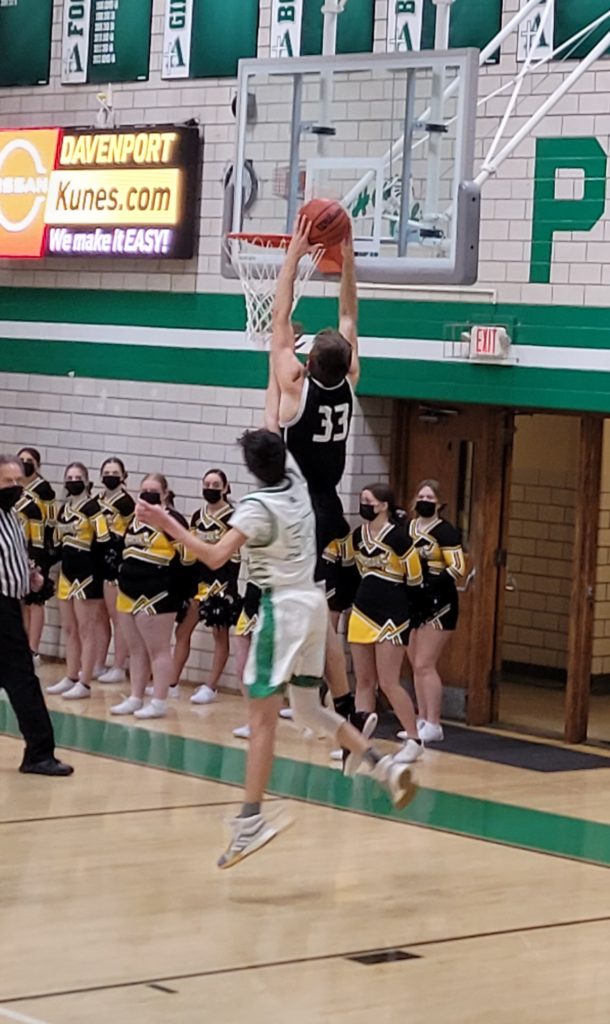 Friday night at Don Morris Gym in Rock Island, the Alleman Pioneers gave the Galesburg Silver Streaks basketball team a hard-fought 1st quarter, but then Galesburg opened it up for a Western Big 6 Conference win, 73 – 32.
The Streaks are now 15-2 on the season and 5-1 in conference play.
Tom Meredith and Erik Gibson selected senior Jeremiah Babers as the Dave's Auto Body Crunch-Time Player of the Game for his leadership in the first half, including 4 steals and 7 assists.
Click to listen to a replay of the game:
Tags: